Essential To-Do List for First Time Home Buyers
---
Buying a home for the very first time can be a little nerve racking and overwhelming, but when done right can also be a very rewarding feeling. In this blog post today we will lay out some helpful tips for first time home buyers out there to make sure they stay as stress-free and happy as possible.
Save!

This one is obviously super important and a must! This should be the first thing on your list and should be constantly kept up with. Major things that need to be saved for include the down payment, closing costs, and escrow for insurance and taxes.

Improve Your Credit

This one is just a rule of thumb for life, but is especially important when it comes to buying a home because higher credit score = lower interest rate. Things to make sure you're doing if you want good credit include staying current on bills, making no major purchases, and don't cancel any of your credit cards.

Check Selling Prices in the Area

There are plenty of sites (including ours) that can easily give you an idea of what you should be expecting to pay in the current market environment. Other helpful sites include Zillow or Trulia.

Calculate What You Can Realistically Afford

So let's be realistic here- everyone wants the home of their dreams, but not everyone has the money to do so. So, sadly you have to get a good idea of how much money you can spend and what money of yours is worth spending.

Get Mortgage Pre Approval

The best way to go about this one is to find a good lender who will help you understand the whole process. It is important to look and shop around for the right person and to not rush into anything. You should also choose a primary as well as backup lenders.

Decide What You Like

This one is especially important if you live with other people because it is important to be on the same page of what you truly want in your home and where everyone's priorities lie. Possibly make a list of all the things you wish to have in your home and rank them by importance.

Choose a Realtor

Don't take picking a realtor lightly, this is very important! A good realtor is someone who has, your needs, and your interests at heart. They will also make sure you will be getting the best deal you can and be straightforward and honest with you which is key. We hope that InTrust Realty can help you with this process, because we truly care about our clients and what is best for them.

Visit Homes

Your realtor will be right by your side during this process, so no need to get overwhelmed by all the choices. They will make sure to send you listings for you to look through and you can go from there. It is important to keep an open mind during this process as many houses will come and go- especially if the market is moving quick.

Narrow Choices

This is your time to be picky! Don't settle for anything or lower your standards. House hunting is important and you deserve the home you want. With the right team of realtors you can get this dream home, without settling.

Make an Offer

This step can be slightly nerve wracking, but it is essential to talk to your realtor about Contingency Options. This is important for you to bring up so you can make sure that you can get out of the contract if need be/any surprises pop up.

Schedule the Home Inspection

The last thing you want after making it this far is surprises to start showing up, so make sure to schedule that home inspection. It may be scary waiting for the results of the home inspection, but it is a lot better to know what you're getting into. Fingers crossed that the home inspection will come out alright!

Do Your Final Walk Through

This is just to make sure nothing was missed, so pay close attention to the little things like the light switches, windows, doors, faucets, toilets, etc. This is also a good opportunity for you to take measurements so you can start planning the interior of your new home.

Say Yes & Move In!

This one is the step everyone looks forward to! It is such a relieving and satisfying feeling because after all the papers are signed you are officially a homeowner! After you've completed everything make sure you give yourself a pat on the back because you deserve it :)!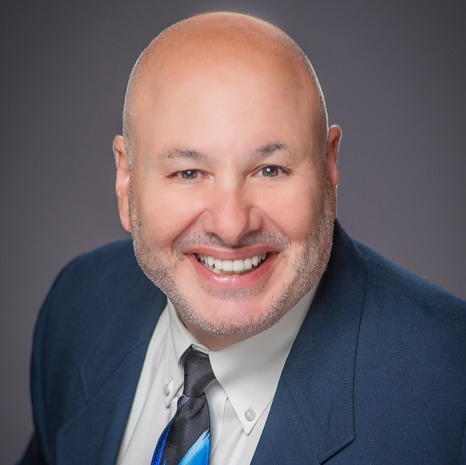 Having the right real estate agent means having an agent who is committed to helping you buy or sell your home with the highest level of expertise in your local market. This means also to help you in ....