20 Cheap Ways to Increase the Value of Your Home
---
Selling and buying a home can be a difficult and expensive task, but in this blog we give fully affordable ways to help you save many while still increasing the value of your home!
Paint Kitchen Cabinets and Update the Handles:

One thing people stress about is having to replace their cabinets, but adding a few coats of fresh paint will do the trick perfectly. This will give your cabinets a fresh, new, and modern look. Next, replacing those old handles with some new ones will make a big difference at a low cost.

Add Extra Seating Areas Outside:

Adding a new seating area in your backyard with some extra furniture you may have on hand or going to a thrift store and finding some good steals is a great way to make your home look like it has more space and a great place for lounging.

Get New Outlet and Lightswitch Plates:

If you think about it these little guys can easily get super dirty, but are also super easy to replace. A good idea for these is to also paint them the same color as your wall because it is a simple task and will help them blend into the wall more.

Add Molding:

Molding will take a little bit of manual labor, but once you get the hang of a miter saw it'll be smooth sailing! There are hundreds of tutorials on youtube and how-to guides for this kinda thing and it makes a big difference.

Curb Appeal!:

I'm sure you'll hear this one a lot, but it is super important! Curb appeal is the same thing as giving a great first impression at an important interview. Make it look nice, put together, and attractive- you don't have to spend a lot of money to make this one happen. Simply, paint the front door, add a cut sign, clean up your front porch, and that'll make all the difference.

Make Upgrades to Your Landscaping:

This one goes hand in hand with curb appeal. Focus on what people are first seeing and update your landscaping. Simple changes such as mowing the lawn and adding potted plants/planting flowers will be a big help.

No more Popcorn Ceiling:

Popcorn ceilings are outdated and don't look as clean as a flat ceiling. This can be an easy DIY project, but make sure to get it tested for asbestos before you try this one on your own because some homes built before the 1970's have it in the ceiling.

Add Visible Storage:

Any storage spaces are good, but buyers want to be able to see a lot of storage space as well. Look for any blank walls you may have and add a few floating shelves, hooks, and little bins. It'll be perfect!

Get Rid of Personal Trinkets:

People who are interested in buying your home want to be able to envision themselves in the house more than anything. If your walls are covered with pictures of you, your family, etc. the envisioning gets a little disrupted. So during your house showing, maybe replace a family photo with sme nice, generic home decor.

Paint unattractive Tile:

Fully replacing tiled floors can obviously get expensive, so painting them is actually a great alternative. It will make them look way more updated, fresh, and clean!

Upgrade Your Fixtures:

Look throughout your house for door knobs, faucets, and locks and consider painting them to make them look brand new. These types of fixtures can actually draw a lot of attention if they are outdated and unattractive, so pay attention to this detail!

Swap Out Your Lighting:

Updating your lighting fixtures and adding even more light fixtures will definitely brighten up the room and give it a more open feel. Make sure no room is dark, no matter the time of day.

Go for Neutral Paint Colors:

This is an important, but simple tip. Painting with neutral colors is the best way to go when updating your walls. These colors match everything and it's hard to find buyers who dislike neutral colors. Make sure these colors are soft and inviting because it will make the space way more attractive.

Update Your Window Frames:

Adding a little bit of molding and a fresh coat of white paint onto your windows will make them look so much nicer. A lot of sun damage can cause your windows to be cracked and dirty, so don't overlook your windows.

Add Mirrors to Your Spaces:

Mirrors are a great and simple way to make any space of yours feel a lot more spacious. They also lighten up the room, due to the reflections they create. A pro tip is to place a mirror across from a window, by doing so you will ensure a much bigger and brighter space.

Hide the Eyesores:

When looking throughout your home you may find a few eyesores on your walls that are still necessary for your homes function. You can easily take care of these with just a canvas and some command hooks!

Paint Older Bathtubs:

Replacing a whole tub is very expensive and such a hassle, but you can actually paint your tub if the color is dated or older. There are plenty of online resources to help you with this process.

Call an Inspector

Before

You List Your Home:

Potential buyers will hire their own inspector, but if you stay ahead of the game and call one before you list you can catch some problems that would've cost you a lot of money. A good rule of thumb is to go through all of these things your pickiest buyer would check and make sure no surprises come at you.

Ask Your Realtor What People are Looking for:

Your realtor is educated and on top of things- make sure you talk with them and ask them what people are looking for most in the area and make sure to do those things. Your house will be a hot commodity!

Start in the Kitchen:

The kitchen is the real money maker and everyone wants a nice kitchen. Make sure to clean or update your appliances to make them look like new!
Thanks so much for coming to this blog! We hope that this was informative and will help you sell your home FAST! Let us know if you are seeking help and we'll have you covered.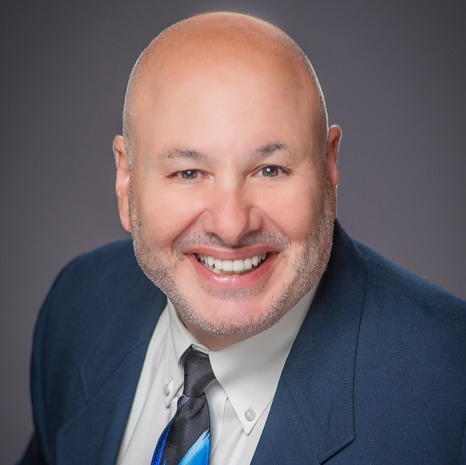 Having the right real estate agent means having an agent who is committed to helping you buy or sell your home with the highest level of expertise in your local market. This means also to help you in ....