7 Real Estate Podcasts Agents Should Listen to Everyday in 2020
---
Podcasts are a great opportunity to learn more with every episode and you are able to learn all of these helpful tips from some of the most successful and intelligent people in your industry! Podcasts are great because you can listen to them literally anywhere- in the car, while doing chores, working out, going to bed, etc. The biggest reason as to why people may not take full advantage of these informative podcasts is because there are wayyy too many to choose from and they all are advertising the same outcome. So, to help you out here are 7 of the best real estate podcasts every agent should be listening to (all podcast reviews done by Emile L'Eplattenier a writer for The Close):
The Relentless: Century 21: Dr. Julie Gurner

"Sometimes in order to get the big picture, you need to pull back and actually look at the big picture. Believe it or not, this can be much harder than it sounds. So many real estate trainers and podcast hosts get so buried in the weeds that you can't help but come away scratching your head. What you really want is someone who can cut through the noise and get right to the good stuff. That's where Dr. Julie Gurner comes in. A doctor in psychology and former contributor to The Close, Julie has been helping people learn about motivation and success for more than a decade—and it shows. Instead of letting her guests waffle on about themselves, her questions cut to the quick and leave you with the insight you listen to real estate podcasts for in the first place. The Relentless will focus on deep-dive interviews with top producing agents and other inspiring professionals who can offer insight to agents and teams."

The Tom Ferry Podcast Experience: Tom Ferry

"What more can we say about Tom Ferry that hasn't been said? Over the past few years Tom has managed to pull off a minor miracle and is now a household name (well, in real estate households anyway) that is synonymous with top-shelf real estate coaching. In his podcast, Tom doesn't pull any punches. He gives you the same bite-size insights and takeaways you get from his YouTube channel and website. Expect to hear from top producers of all stripes, but especially top producers who are using novel tools and strategies to get ahead in 2020."

Keeping it Real: Real Geeks Ft. Jeff Manson

"Another friend of The Close, Jeff Manson's Keeping it Real podcast belongs at the very top of every agent's list. Like Dr. Julie Gurner and Tom Ferry, Jeff manages to cut away the nonsense and just get straight to the point with his guests. A top-producing agent and founder of IDX website and marketing platform Real Geeks, Jeff is a walking treasure trove of knowledge and insight about real estate and tech. Often partnering with Frank Klesitz of Vyral Marketing, Jeff's bread and butter is interviewing agents with impossible sounding but very real achievements. You'll hear from agents who closed 54 deals in their first year, agents who tripled their gross commission income (GCI), and more. Since Jeff is a busy guy, his real estate podcasts don't come out that regularly. That means digging in his archives on iTunes or YouTube is a must."

GSD Mode: Joshua Smith

"Short for "Get Shit Done Mode," uber-successful agent Joshua Smith's podcast gives aspirational agents and brokers a good dose of reality-based knowledge and inspiration to come out ahead in the often cut-throat world of real estate. In order to get you there, Joshua channels the no-nonsense attitude of inspirational YouTubers like Jocko Willink and combines it with deep dives on how actual agents managed to do the impossible. Expect to hear from wildly successful real estate agents, marketing experts, and even experts on nutrition and fitness to make sure you're bringing your A-game every single day."

The GaryVee Audio Experience: Gary Vaynerchuk

"Let's face it, going from a dorky guy reviewing wine on YouTube to an internationally recognized motivational speaker and entrepreneur coach in a few short years is pretty amazing. What's even more amazing is that Gary Vee has devoted his entire career to showing you how you can achieve similar success in your own career. If you have the tools and knowledge but still find yourself in a bit of a slump, The GaryVee Audio Experience is the podcast for you. Just don't blame us if you get so pumped up listening that you break your steering wheel outside your next listing presentation."

Real Estate Rockstars: With Pat Hiban

"For many industry insiders, Pat Hiban is the Joe Rogan of real estate podcasting. With more than four million downloads and legions of fans not just across the country but around the world, it's easy to see why. He was a super early adopter of the technology and for most of us, Pat Hiban is synonymous with great podcasting. His Real Estate Rockstars show still manages to bring the thunder years later. With interviews with the best of the best in the real estate industry and deep dives into technology and strategy, Pat's podcast is a must-listen for new agents and old agents alike in 2020. While there is a ton of content to dig through here, intrepid agents will be greatly rewarded by looking through his archives for interviews with rock star agents who hold nothing back."

Marketing School: Digital Marketing and Online Marketing Tips: Neil Patel & Eric Siu

"While they have exactly zero hours of real estate experience between them, Neil Patel and Eric Sui's Marketing School podcast is still a must-listen for agents who want to stay on the bleeding edge of marketing and tech. You don't have to look very far to find successful agents, brokerages, and bloggers (including The Close) who have taken marketing advice from Neil and Eric and based entire careers off it. In fact, if you start to notice a trend in Facebook advertising, real estate blogging, or any other type of online marketing, you'll be sure to find an episode of this podcast discussing it a few months before it got big."
We hope this helps all you agents out there and that you give these amazing podcasts a listen because you can truly learn a lot from them!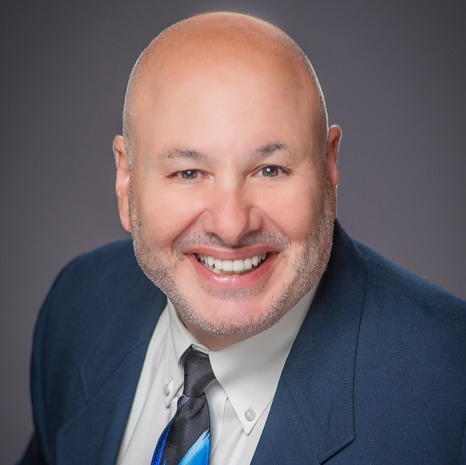 Having the right real estate agent means having an agent who is committed to helping you buy or sell your home with the highest level of expertise in your local market. This means also to help you in ....